Why is Gaucin such an arty town? Why are many artists looking to buy a property here, either in the village or on the countryside? And why is Gaucin often chosen as the venue for creative workshops? When you visit Gaucin you instantly know! The village is located along the top of a mountain ridge and you are instantly inspired, feeling 'on top of the world'.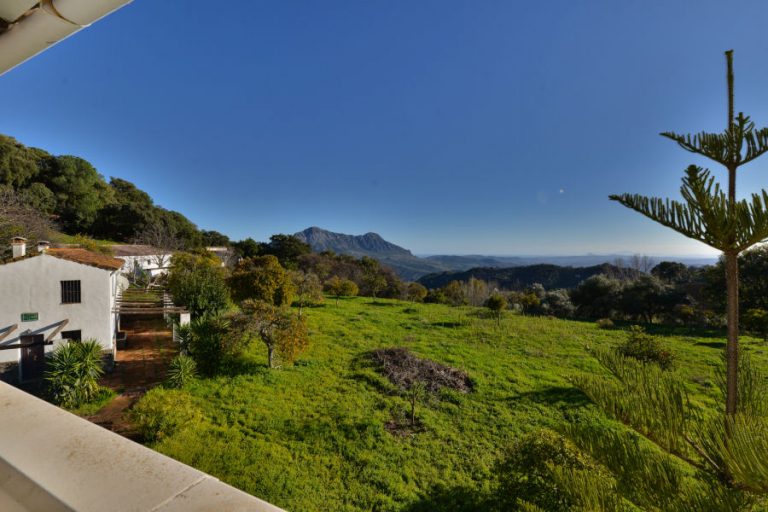 The views in Gaucin are spectacular and inspirational! Towards the south you oversee the Genal valley, the Mediterrenean, Gibraltar and the Atlas mountains and to the North you overlook the valley towards Cortes, the Ronda mountains and the oak forest. The changing light during the day has its effect on the colour of the mountains which surround you. They will turn from a pinkish grey in the morning into a strong grey at midday. Whereas some of them stand out with a strong reddish earth colour or turn plain white in the bright sunlight.
This time of year the fields are covered with flourishing almond trees. The white blossom on the wintergreen fields give the impression that spring will be in the air soon. Or, on a  misty day, the village of Gaucin will rise above the clouds and could perform the lead role in a fairytale.
The stunning natural setting, the views and the impressive colour scheme is definitely what attracks the artists to Gaucin. But what makes them stay? Gaucin has always been frequented by Brittish families supporting the art world. They even brought painters and sculptors to Gaucin and allowed them to live and work in their guest houses. Over the years the artists have joined forces. Now they organize exibitions, studio visits, workshops and shows through a common website Art Gaucin. Together they keep the artistic spirit alive in Gaucin.
Recently we have had some serious clients visiting looking for a property to open an art-center. The would love to create a  studio where artists would be able to work and share exhibition space, as well as organize specialized workshops for artlovers on the coast, or art lovers flying in to have a unique holiday experience. An old farm on walking distance of the village would be perfect for such a purpose. As is an old cortijo, located in the estate La Almuña. We sincerely hope that one of these projects will fall into place. This will reinforce Gaucin's arty reputation!