Not often do you find the exclusive estates for reduced prices. Now is definitely the time to buy in Spain. This fantastic country property in the village of Gaucin recently reduced its price from 2.500.000€ to 1.950.000€. The location of this luxury villa is magical, bordering the Genal River, completely private on a 27.000 m2 plot with ancient old trees.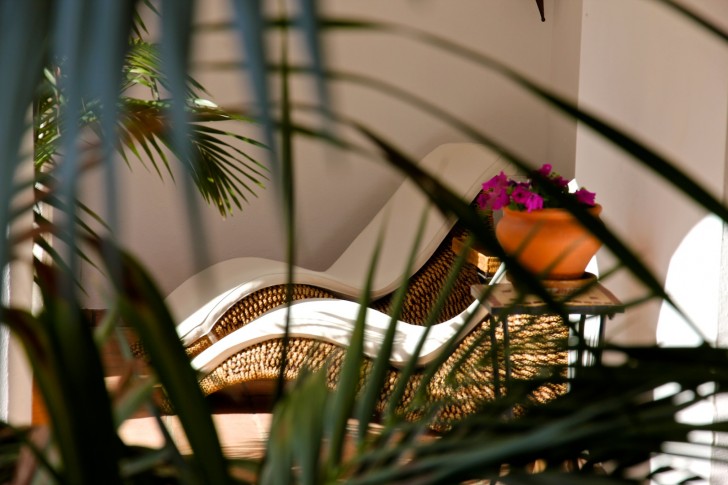 The property is newly built in Andalucian Cortijo style and finished to a high standard as you can expect from a luxury villa. The courtyard with fountain is only one of its fantastic features. There are many subtle details as the antique doors and the Marcoccan tiles that turn this property into a warm and welcoming home.
Eco friendly
It's not just the design that makes this house so comfortable. You can clearly see that the current owners care for the natural environment. It is very well insulated, double glazed and has solar panels for hot water. Growing your own vegetables is a must in this area. Bordering the river there is plenty of water to grow tomatoes, peppers, melons, basically whatever you like. And the vineyard is already planted. You can start your own wine lable just now! Walks through the countryside start on your doorstep, towaqrds your private forest with ancient old trees, down to the river. You can explore the area either on foot or on horse back. Next to the stunning natural setting you will discover many agriculturals remains of the Moorish and Roman civilizations. There are still several aquaducts and sequias in place.
Exclusive Villas
Over the years this particular stunning valley is converted in an exclusive area with a few large estates. Some are used as weekend get-away, to escape from busy lives in Marbella, Málaga or London, others are converted into holiday retreats and have famous people staying in absolute privacy to enjoy the peace and quiet of the Andalucian countryside. A few of the houses are lived in permanently. Those belong to the lucky ones amongst us!
Oscar Ernstsen | 15th April 2013