This unique country home in Villanueva de la Concepción, in the province of Málaga, is a beauty. A rare find. Let the viewing season begin! At Villas & Fincas Country Properties, September and October are always the best months to fly to Andalusia to organise viewings. The heat is blown away by the cooler September temperatures and the homes are filled with love and energy from the summer season. When will we be expecting you?
Why is this country home a must have?
In essence, it boils down to two very important factors in the Andalusian luxury country property nice market. Check out these two main contributing factors:
The country property market in Andalusia shifts continuously. How we experience this is that the perfect home is taken away right from under somebody's nose by a faster purchaser. Those who take rapid and concrete decisions are the lucky ones that enjoy the luxury lifestyle of Andalucía in a luxury country home.
The price! We know this is cliché but we simply have to mention it. We roam in a niche market, where the prices of luxury country properties are almost never under 1.000.000€! What does this mean for you? That this is a rare find. You will not find a home with these views, this well maintained, this location and this quality for less than 800.000€.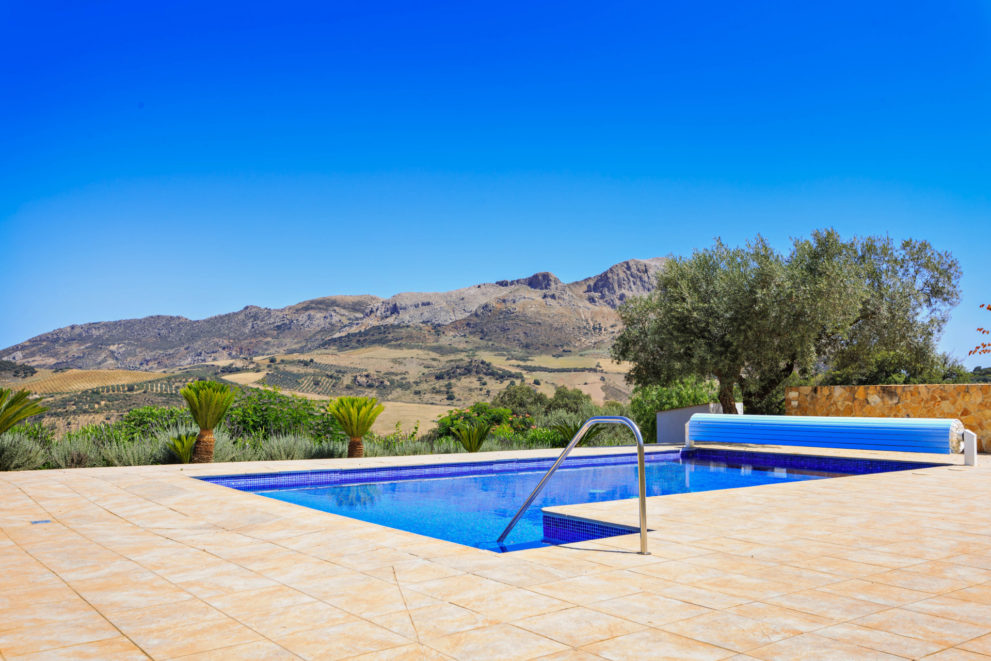 If this doesn't convince you, then you absolutely mus give us a call so we can provide you with more information and resolve any doubts you may have! A country property like this one, a rare find, is one that you cannot let slip out of your hands. Country homes in Andalucía likes these don't come on the market that often so it really is a unique opportunity.
?️ 3 bedrooms
? 3 bathrooms
? 209m2 build size
?️ 35.196m2 plot size
? Ref. 186-00986P
? Villanueva de la Concepción, Andalusia, Southern Spain
?️ 795.000€
Contact
Email us on info@villasfincas.com. Call us on +34 952 89 51 39 or on +34 608 577 696, or to make it even simpler, make sure to leave your contact details below requesting more information. We will reach out to you before you know it. It doesn't matter what you do, just do it!
Danielle Ernstsen | 19th September 2023