Our niche, the luxury country property market has been somewhat calmer lately. Regardless, we have experienced some incredibly fast action-taking and we love it! One thing is certain, when our clients buy a new Andalusian property, a second home, a family home or a holiday home, they all have one thing in common: "It is either a hit or a miss". They love it or they don't. When they do, we feel it, we know it. Keep reading to find out what happened here!
Sold Within Weeks!
Somewhere around April 2023 we listed a beautiful Historic Cortijo. Without exaggerating, it was nothing more than a charming ruin. To bring it back to life and to regain its glory, someone completely reformed it, maintaining the Andalusian spirit and incorporated modern comfort in its design. This gorgeous Andalusian property would be brand new and ready for its very first owners. It is situated in the valley of Ronda, surrounded by the beauty of old vineyards. It was a unique opportunity to invest in a home that represents authenticity at its very best.
In May 2023 the full presentation was ready to be published. Our excellent visual marketing team, Nienke Ernstsen & Kris de Groof, did an amazing job of capturing the essence of this incredible home. With the photos, videos and drone shots they ensured that our inbox filled with new leads every single day. We drove up and down to Ronda for viewings at least 3 times a week.
The client that end up buying this Andalusian property was not even going to view this Historic Cortijo on the day of viewings. So, how did they end up buying?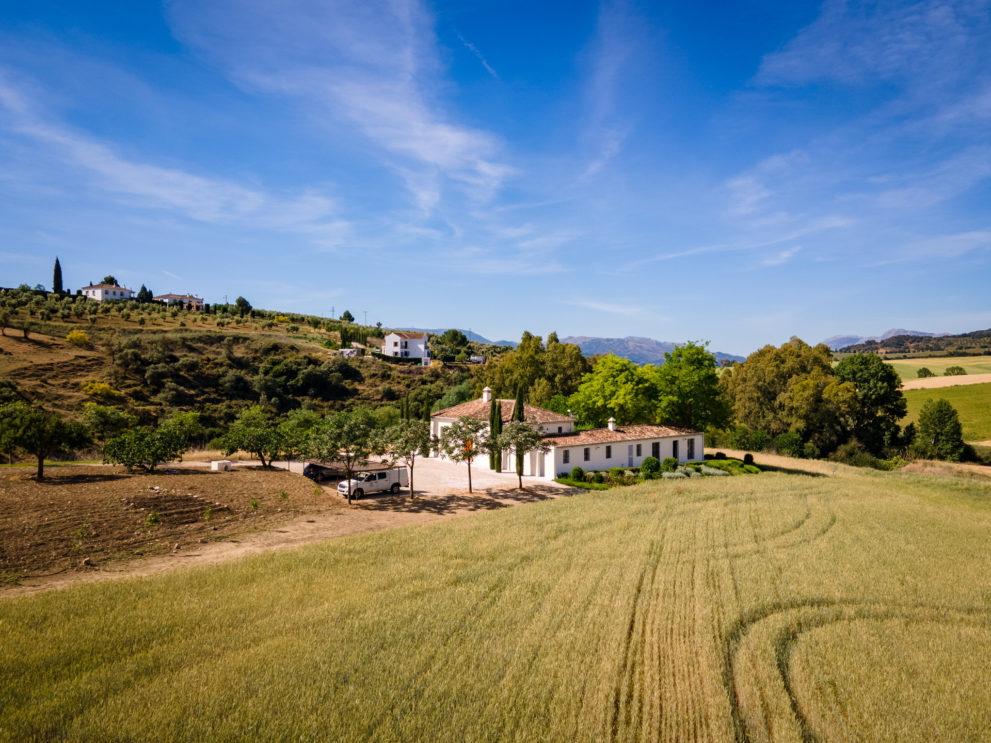 True Sales Instinct: How to sell an Andalusian Property
For us at Villas & Fincas it is of extreme importance to really know our client. The more we listen to their stories and life adventures, the better we understand what Andalusian Property will fulfil their dreams. That's exactly what happened here. Our excellent agent Anita Schmidt listened to the stories and proposed to go view one final property very last minute. The client agreed since their curiosity had been awakened. It was love at first sight. The view, the location, the arroyo, the oasis of green, the rolling hills of Ronda, the fantastic maintenance of the property, the charm. They are all features that made the client want to make the deal right then and there.
The client has a home in Marbella but used to have a large farm in South America. The client missed their life on the countryside and wanted to give their children the same opportunity they had growing up. Isn't it funny how one simple conversation, and asking the right questions can make the puzzle pieces fit together? Thanks to Anita's sales instinct and fantastic skills, the home was viewed, reserved, signed and paid within weeks!
We want to congratulate our dear clients on their accomplishment! Happy Living in Ronda!
Contact
Are you looking to live your dreams in a beautiful Andalusian property? Are you ready to make the move? Don't hesitate to contact us. Email us on info@villasfincas.com or call us on +34 952 895 139. You may also leave your contact details below and we will contact you. Make sure you click on this link to view all the properties we have for sale in Andalusia.
Danielle Ernstsen | 29th August 2023