Country estates are rare objects often associated with upmarket homes, stately manors or exclusive country houses. They are luxury objects that are rare and hard to find. We are proud to be able to have one of the most gorgeous estates currently available in Ronda in our files. With rolling hills as its landscape, and a spacious ranch-looking house. It is a rare opportunity to purchase. Read more about it in this blog.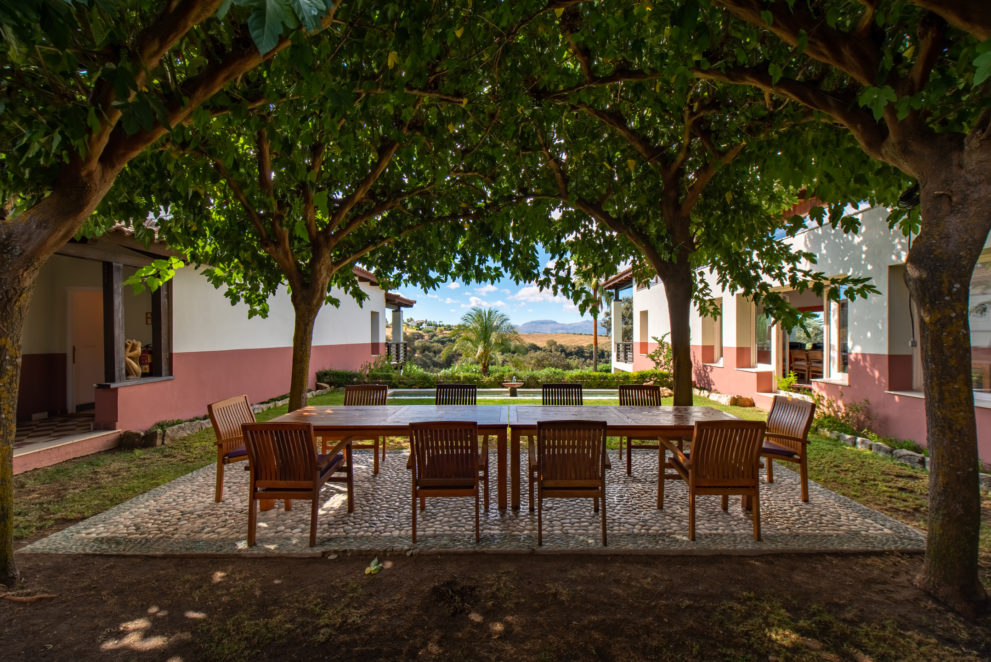 Location, location, location
Welcome to this beautiful large chalet, a country estate in the province of Malaga. It is positioned in the desirable hills of Ronda, featuring holm oaks, cypresses and wild olive trees. The estate finds itself in full protection and privacy from the busy coastal life. A total of 9,4 HA provides absolute privacy to the owner. For sure, it enjoys one of the best countryside settings in Ronda. With excellent restaurants nearby, such as El Muelle de Arriate, or Mesón Sabor Andaluz, local delicacies are just a drive away. Living here means you choose nature, outdoor life and exclusive country living.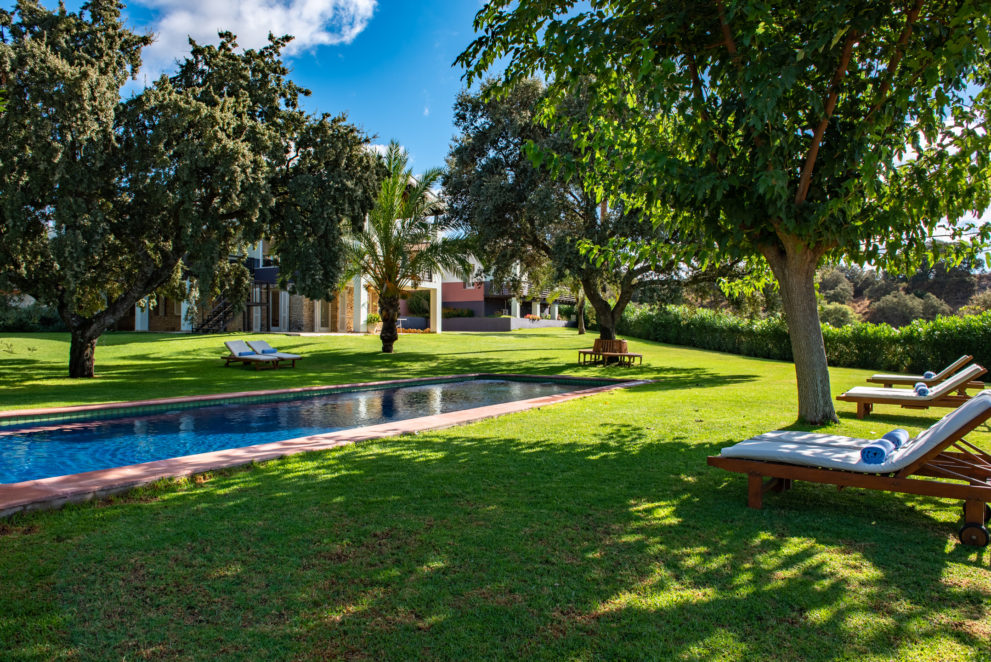 Majestic living in a country estate in Ronda
The design has an eclectic mix of South African and Andalusian elements. Letting in the sunlight all day with its large windows all-round. Surrounded by lush, mature tropical gardens with huge lawned areas. A super-sized swimming pool with an outdoor bar and BBQ. It is a dream location for a splendid outdoor lifestyle. Spectacular panoramic views over the crispy Ronda valley fulfil the best sides of nature and privacy. It's a luxury to be able to disconnect in such an environment together with many guests. You can host them in your 5-bedroom main house, with 2 additional suites on the basement floor and a 1-bedroom guest cottage. Are you ready to spend your holidays in this country estate in Ronda?
Are you interested in buying this unique country estate in Ronda?
Please contact us for more information via info@villasfincas.com or call +34 952 89 51 39.
Nienke Ernstsen | 29th April 2022