El Chorro is a beautiful natural area, located in the heart of Andalucia, just 40 minutes from Málaga city. One of the most popular and scenic spots, an ideal area to do many activities such as hiking, the Caminito del Rey, water activities and so much more. Here are a few reasons why it must be on your bucket list for Andalusia!
El Chorro is a paradise for many locals and tourists. It is situated between some inland white-washed villages such as Álora, Ardales, Campillos, Antequera, among others. It is a scenic and natural wealth, along with its hydrological significance, amaze visitors who enjoy excursions to the area.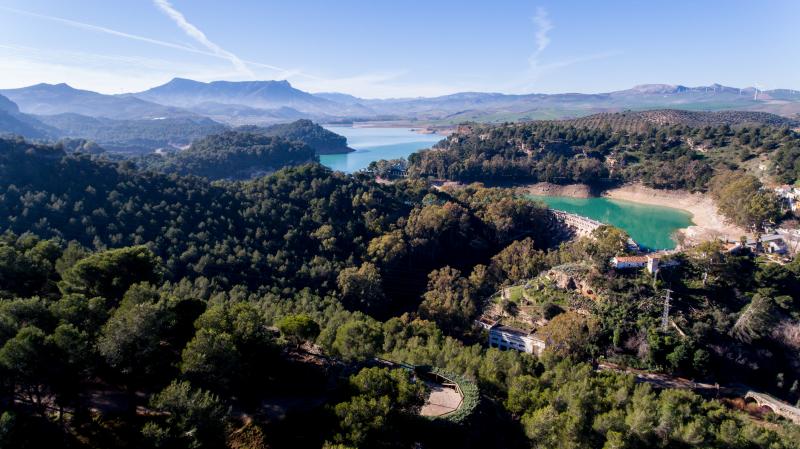 El Caminito del Rey
El Caminito del Rey is the most famous and at the same the most dangerous part of this natural site. It is a pathway that hangs onto the mountain wall. King Alfonso XIII himself became fascinated by this pathway that since his visit has born his name. While this impressive pathway had been closed for several years after falling into disrepair, it has been renovated and opened to the public. It takes approximately 3-4 hours to complete the full tour.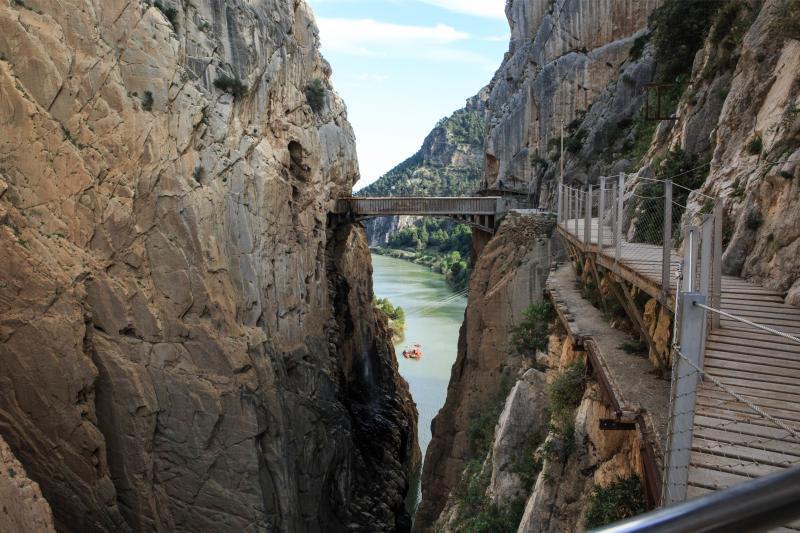 The Desfiladero de los Gaitanes Gorge
The Gorge Desfiladero de los Gaitanes is a natural beauty spot, placed in the centre of the province, between the towns of Alora, Antequera and Ardales. This is one of the most beautiful spots of the Malaga Mountains. Between its steep and considerably high walls, the River Guadalhorce flows, after having passed through the reservoirs El Chorro, Guadalhorce, Guadalteba and Gaitanejo.
The Gaitanes Gorge is a canyon, carved by the river Guadalhorce in the territory of Álora, which at some points is only 10 meters wide and 700 meters deep. The northern access to it is via Guadalhorce reservoirs and the southern is via El Chorro.
Other things to do at El Chorro lakes
There is a camping area to stay a longer trip and enjoy this beautiful part of Andalusia. Apart from walking the king's path and the gorge, there are many other activities you can do at El Chorro lakes. Other than swimming, water activities include pedal boats, paddle surf, and kayaks. Visit the caves in Álora, which were formed over 120 million years ago. It holds one of the largest collections of rock arts in Europe.  Adventure lovers can also experience rock climbing with over 1300 possible routes. Paragliding, as the area is regarded as "the paradise for flight" and allows practice and teaching of this sport. A must is definitely having a wonderful meal at the restaurant El Mirador. Here you dine with spectacular views of the surroundings.
If you are looking for a way to truly unwind, it would be difficult to find a place more privileged than this!
Danielle Ernstsen | 13th March 2023