Other than Nerja and Torrox, the Tropical Coast in Andalusia is somewhat unknown to many. To come across the beauty of La Herradura, surrounded by the azure ocean and the stunning mountain ranges, it's indescribable! So to own a hillside villa or white beach villa here is somewhat of a hidden luxury!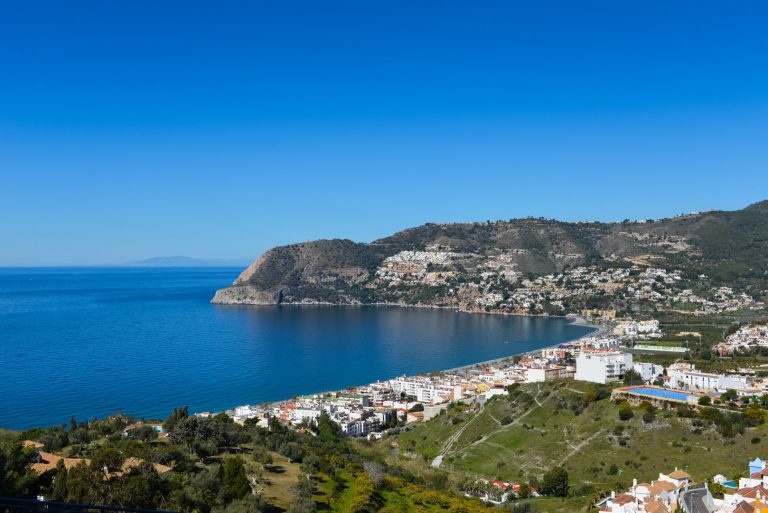 Privileged Location, Fabulous Views
La Herradura is a beautiful, Andalusian village set in between Nerja and Almuñecar. Embedded between the Punta de la Mona and the Rock of Cerro Gordo, enclosed by the mountains that reach the sea. There is so much to do here, there is no chance of being bored! Scuba-diving and snorkelling in this area is a must! There are many businesses specialized in scuba tours, offering fascinating experiences, giving those who give it a go close contact to the colourful underwater views of corals, fish and some even offer visiting old boat wreckages! Some are lucky enough to see dolphins dancing over the waves!
Above water, we can find activities such as surfing or paragliding. Punta de la Mona is one of Europe's hotspots for paragliding, it's hard to go a day without seeing some dotted around flying high in the sky!
For those who are more into walking through the lush, tropical vegetation on the mountains, there are various routes to take through the Cañuelo forest or the natural cliffs of Maro and Cerro Gordo. A narrow strip of 12 km parallel to the coastline, formed by steep cliffs interspersed with beaches and small coves, on the slopes of the mountains, from here there are natural terraces at high altitudes with incredible views of the bay!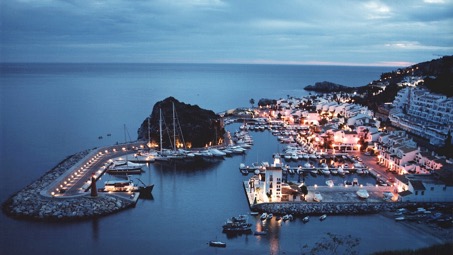 In the luxurious tourist complex of the Marina del Este harbour, it has the most complete and modern facilities such as restaurants, boutiques, tennis club and much more. If you decide you would like to take a boat ride, but you do not have your own boat, you can use ones that the port itself facilitate or from the companies that organize attractive excursions and circuits.
Not only does it have the coastal views, but also Sierra Nevada's white wonderland! Granada is at only an hours distance to the Alhambra and famous tapas; and 1.5 hours to the Sierra Nevada. Imagine it… Waking up, taking a morning stroll on the sandy beach and in the afternoon, racing down the slopes of Sierra Nevada! Best of both worlds! It is surrounded by some authentic Andalusian towns such as Motril, at only a 30 minutes drive.
Luxury Living in La Herradura
La Herradura attracts homebuyers and holidaymakers for having one of the best climates of Europe, some of the best views of the Granada province and an enviable reputation. Many have taken this opportunity and established their homes and businesses here. With guaranteed sunshine, it really is something that dreams are made of. Its combination of Andalusian lifestyle with contemporary features, authenticity with comfortable living, many have chosen seductively large and exclusive villas with exceptional views as their residential or holiday home.
Finca San Ramón is an agrotourism farm which has taken advantage of the tropical climate and has created guided tours with a tasting of freshly picked fruits such as mangoes, papayas, avocados, custard apples and more; and where they show the means of the culture and processes.
La Caleta Bay is a beach-front, boutique hotel, a retreat where holidaymakers can hole up in a pampered seclusion. It is a short walk away to restaurants including The Lemongrass, a spectacular Asian restaurant where modern design is combined with Japanese traditions. El Chaleco and Nuevo Arenas are also well known in the area for exquisite dishes!
La Herradura truly is a tropical paradise!
Rebecca Marriott | 12th April 2018