The province of Jaen is "The Capital of olive oil". Its location inland, between the coastal area and Madrid, provides the perfect climate to cultivate olives. Even if you didn't know this and you would visit Jaen, you would deduce this the second you arrived. Jaen has approximately 60 million olive trees, spread out over 550.000 hectares of land. The olive groves in Jaen take up to roughly 25% of the total land in Spain, and 42% of the total land in Andalusia. A shocking 78% of the agricultural land in Jaen is purposed for the cultivation of olive groves. In Spain, we have named the landscape el mar de olivos, sea of olives. In this guide you can find all the information you need to know about the ins and outs of Jaen province. 
Is Jaen a good place to live?
Jaen is the least known province in Andalusia yet has a lot to offer. Living in Jaen means surrounding yourself with natural beauty as well as the Andalusian gastronomic wonder: liquid gold, olive oil. Original cortijos with a true Andalusian style come hand in hand with the extensive plots of olive groves. If you have always aspired to own your own olive grove to make your own liquid gold, then Jaen is the most perfect place to materialise that dream. Interestingly, because of the fact that Jaen is further away from the coast, the price of these country properties tend to be lower! There are some great investment opportunities in this province.
Among its largest and most beautiful cities are Ubeda and Baeza, both declared World Heritage. This province is the gateway to Andalusia and is incredibly well connected to its surrounding provinces in Spain. Within a 3 hour drive, you will encounter Ciudad Real and Madrid on the North. Cordoba is only 1 hour away driving West. Towards the South of the province, Granada and its airport are located approximately 1 hour away. If you wish to go even further South, then Malaga and its coast are merely 2 hours away. This province is an ideal place to enjoy the perfect balance between the authentic nature of Andalusia, the rich history of its cities and the proximity of the well known tourist centers, still at easy reach. Jaen provides the perfect environment for those who truly want to enjoy the Andalusian lifestyle!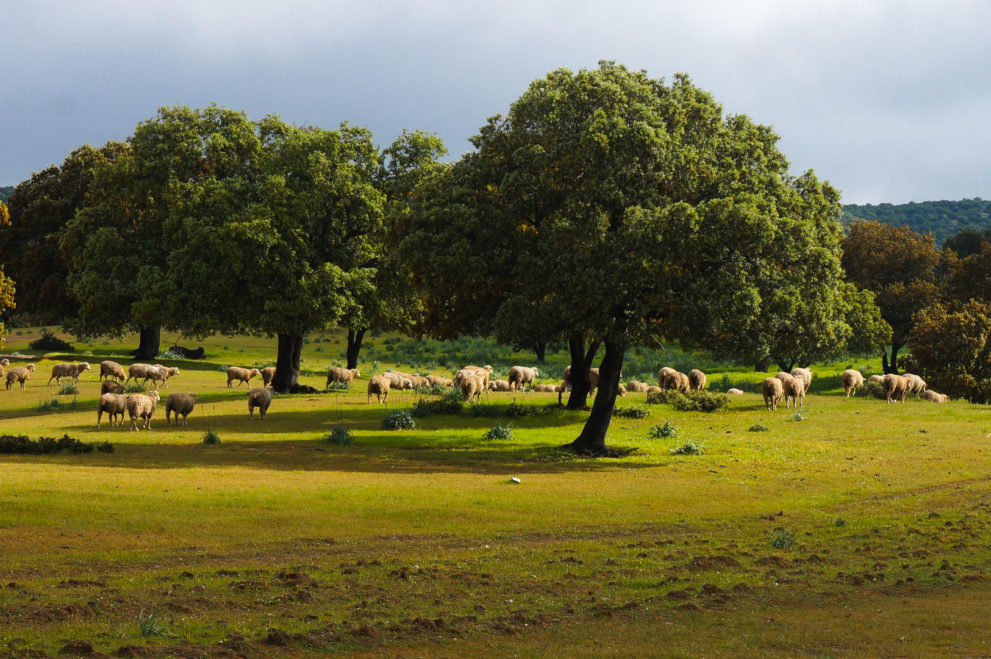 What is the history of Jaen?
What you may not know is that Jaen has a very rich and interesting history. It is the territory with the highest concentration of castles in Spain and even Europe! Specifically, there 237 castles. There is a special route that you can follow to visit the different castles. The reason why there are so many of them is because of Jaen was a very strategic location for the battles that took place during the Middle Ages between the Musulman Kingdom and the Christians in the fight over Al-Andalus. Also in the 1800s Jaen experienced significant battles, this time amongst French Empire of Napoleon and the Spanish Kingdom.
The Musulman Kingdom resided in Jaen for 500 years more or less. So also in Jaen you can find beautiful architectural monuments from this era. The most famous architectural wonder of Jaen have to be the underground baths, Hamman al-Walad, or Baños Árabes. These baths are 450m2 and have cold rooms, temperate rooms and hot rooms. The hammam is not in use anymore, although it still welcomes thousands of visitors a year.
The history of olive oil, or liquid gold, dates back to over 6000 years ago when Mediterranean civilisations started cultivating olives, mainly around Syria. Due to the colonisation of Spain during the Middle Ages and commercialisation, olive groves started to grow in Spain, specifically in the area of Jaen. For some reason, olive oil production reduced tremendously in northern African countries and other Mediterranean countries. In Spain this was not the case, it only kept growing and expanding. So historically seen, Jaen has a head start of thousands of years and it is no surprise that they are now the biggest olive oil producers in the entire world!
What is interesting about olive oil?
Olive oil forms a solid base for Jaen's culture and lifestyle. This region contributes approximately 20% of the worldwide olive oil production and 50% of the Spanish olive oil production.
The main variety in Jaen is Picual. A slightly spicy, aromatic, bitter-fruity taste characterises this extra virgin oil. If it comes from the early harvest, it presents aromas that remind us of freshly cut grass. If it comes from ripe fruits instead, its aromas will remind you of fig trees and bananas. Roughly, olive oil production can be divided in two types. The super-efficient intensive production for the industrial market on the one hand, and the biological, boutique special blends on the other hand. Where the first focusses on mass production, the second focusses on special blends and flavours.
So much olive oil was being produced that starting in 1983, Jaen organises and hosts a bi-annual international fair: The Expoliva. This event attracts professionals from all over the world whom are in the olive oil business. The findings of this fair are set as a reference on a globe-level.
Did you know that in Jaen specifically, the locals sometimes drink a shot of quality olive oil before they go out partying? The olive oil will soak up the alcoholic beverage and will prevent a morning of struggles the next day!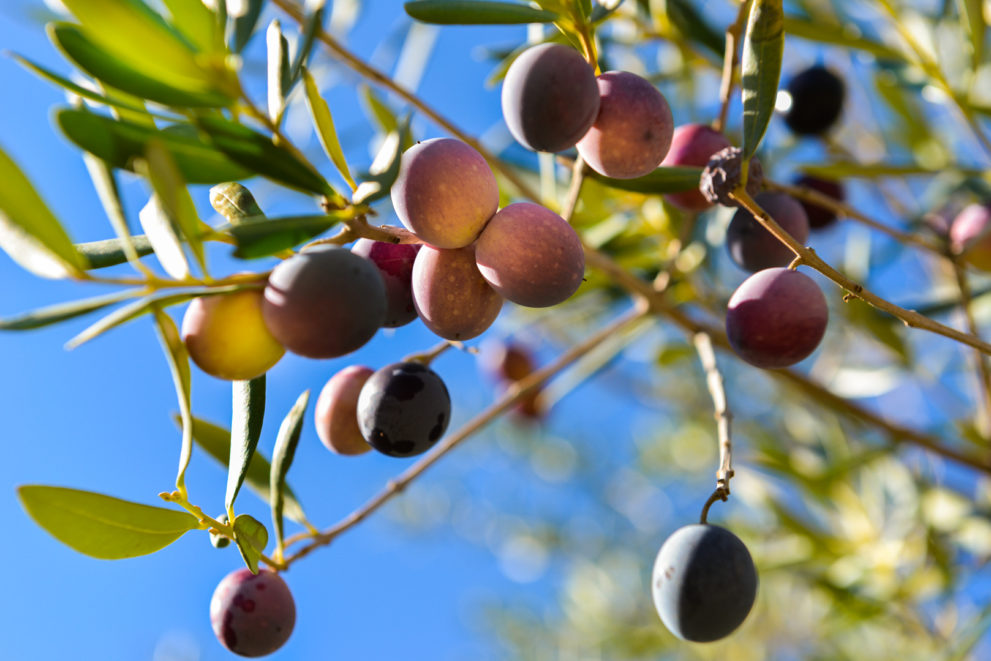 What to do in Jaen?
Jaen produces so much olive oil that they were bound to have olive mills open for the public. There are several mills you can visit to see the entire process and taste the different oils. This is truly an unforgettable experience and we highly recommend it. The great different in flavours and varieties will surprise you. They are all delicious!
Jaen also has great land for hunting. Many hunters like to practice their sport here because the nature is so unspoilt, they feel most connected to nature here. In fact, Jaen is one of Spain's provinces with most hectares for hunting. Therefore, each season the area welcomes thousands of hunters from all corners of Spain and various European countries. For big game there are deer, wild boar and also the trophy 'cabra montes'. For small game Jaen has rabbits, hares, partridges and thrush. In Sierra Morena alone there are 140 big game hunting estates.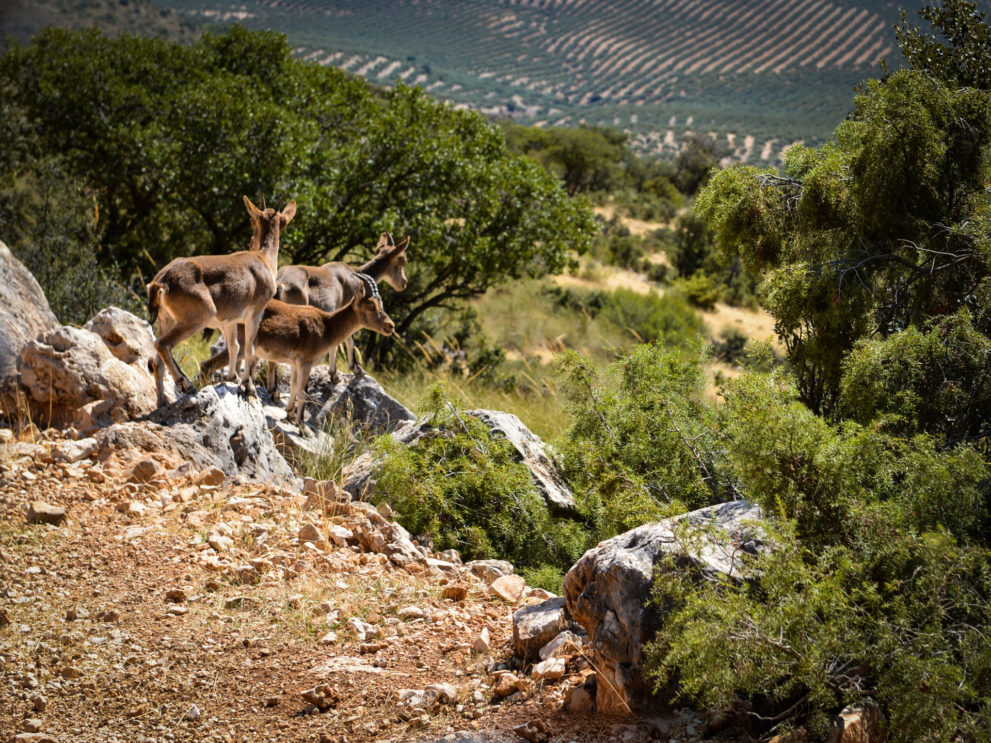 The city centre has gorgeous monuments that you can visit as well as fantastic art museums. If you visit Cazorla, you will have an adventure of a lifetime! Cazorla is a beautiful place to go camping, canoeing and hiking. If you want to see a painting of the Prehistoric times, definitely pay Despeñaperros a visit, the mural paintings are declared World Heritage by UNESCO.
What climate does Jaen have?
Jaen is a region of contrasts: steep mountain ranges with wild vegetation, on the one hand, and sloping farmland, mainly dedicated to the cultivation of olive trees, on the other. This creates a rich and varied landscape with a singular beauty. Jaen has the largest area of natural protected areas in Spain with 4 natural parks.
– Natural Park Sierras de Cazorla, Segura y las Villas
– Natural Park of Sierra Mágina
– Natural Park Sierra de Andujar
– Natural Park Despeñaperros
With regards to the climate, the winter is moderate. The average day time temperatures are around 13 degrees and at night it rarely falls below 2 degrees. Between autumn and spring there is abundant rainfall. Summer in Jaen is usually hot with maximum temperatures reaching up to 40 degrees and with very little rain. During July and August the mountains areas are a pleasure to reside in. During the evening, the temperatures will drop and one can enjoy lovely evenings outside, making the most of the Andalusian lifestyle!
Danielle Ernstsen | 13th December 2022