Canillas de Aceituno is the perfect place to live in an environment with its own essence, fused in the nature of the beautiful surrounding valleys. An ideal place to buy a country house, finca with its own vineyard or olive grove; and enjoy the tranquility and well-being that this place offers.
About Canillas de Aceituno
Canillas de Aceituno is one of the 31 municipalities that form La Axarquía region. This municipality of Mudejar arches and flowered facades, is also known as "the Natural Balcony of La Axarquía".
It has about 1700 inhabitants, and is characterized by its narrow streets, impeccably whitewashed, an authentic white Andalusian village. This attractive place is located inside the Natural Park, a protected space. It offers breathtaking views of the Vélez and Rubite valleys, and landscapes of olive groves, vineyards, almond and fig trees. They set up a unique landscape of nature. Some of our fincas for sale have their own vineyards or olive groves and even fruit trees such as avocados or citrus trees.
The name Canillas del Aceituno has Roman-Visigothic and Arabic origins. "Canillas" meaning: rocky area in small but numerous cane fields scattered over a wide mountain territory rich in springs. "Aceituno" meaning: Arab origin, due to when the Moors settled in this area, which were dedicated to the production and sale of silk, called azzeytum.
What to do in Canillas de Aceituno?
The environment of Canillas de Aceituno is blessed with an abundance of natural springs, thanks to the Almanchares, Rubite and Bermuza rivers; facilitating the creation of natural springs. The countryside offers spectacular views of the high mountains. Trekking stands out round here. The route of "La Casa de las Nieves" (the House of the Snows), is the most outstanding, as it starts in Canillas de Aceituno and finishes at the peak of La Maroma; the highest in the entire province of Málaga. You can download the PDF of the route by clicking here. This mountainous massif protects from the winter winds, ensures summers are comfortable and airy, and offers the ideal micro climate for vineyards, citrus fruits, avocados, olive groves and many more. Making it perfect to make your own olive oils and wines, and also using the natural resources of the environment to create exquisite homemade dishes.
For leisure, at only half an hour away, you can enjoy the Bentomiz Bodegas, who make excursions to the vineyards and wineries (bodegas), guided tastings and theme nights; where there is live music, typical local food such as Ajo Blanco (White Garlic soup) or Crema de Aguacates (Avocado Cream), along with its own Ariyanas wines.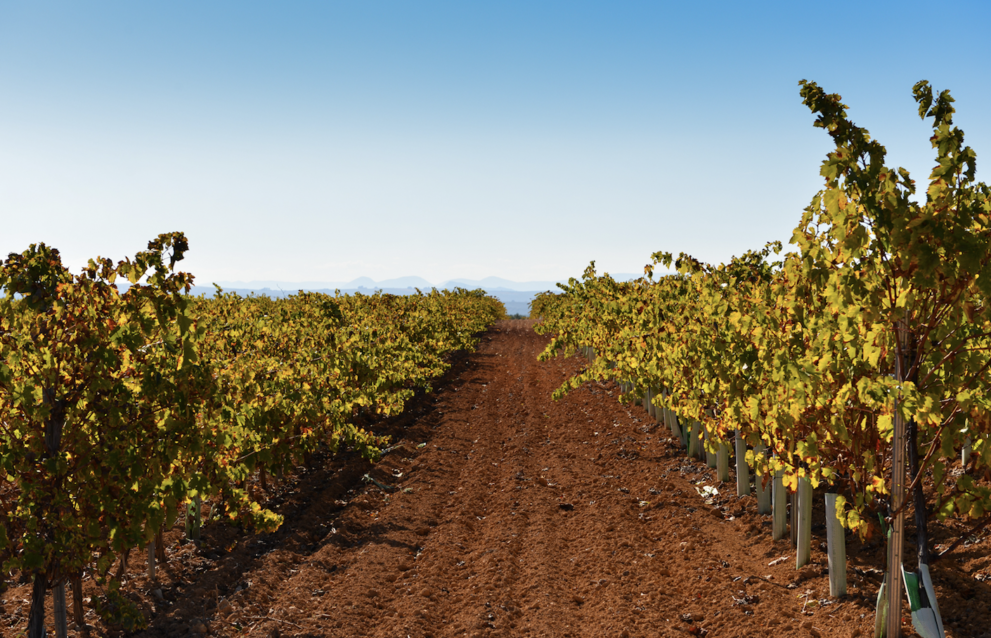 Location and Gastronomy of Canillas de Aceituno
In Canillas de Aceituno, a village of breathtaking views, there are several shops and bars to cover all the needs. Canillas de Aceituno is located 20 minutes from the surrounding villages, less than an hour from Malaga and 1.5h from Granada.
The gastronomy of Canillas de Aceituno is based on the natural resources of the surroundings; wines and avocados are some of the most outstanding products. The restaurant "El Bodegón de Juan María" is notable, among others, for its dishes of Chivo al Horno (Baked Lamb), Gachas con Mosto (Breadcrumbs with Mosto wine) and Gazpacho con Uva Moscatel (A refreshing gazpacho soup based on ripe tomato, pepper, cucumber and olive oil with Moscatel grape).
All this makes Canillas de Aceituno the ideal place to have a finca, country house or villa, to enjoy the serenity and breathtaking views that this village has to offer.
Danielle Ernstsen | 12th May 2023