The white village of Manilva was originally known for its vineyards and sweet wine. Now it has gained importance in the  tourism industry. The fabulous beaches and tourist facilities in municipality which also contains Sabinillas and Puerto de la Duquesa have grown in importance over the years. Yet still we manage to offer country properties that offer peace and tranquility so close to the coast.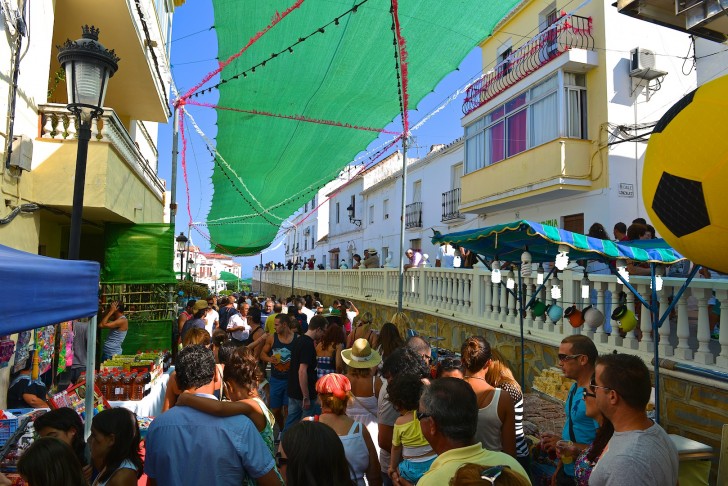 Although Sabinillas and Manilva have grown exponential over the last few years they have managed to keep their original charm. The village of Manilva up in the mountains with its tiny alleys is an oasis of peace coming from the coast. And the old fishermens village of Sabinillas hasn't disappeared completely. You still see the fishermen sailing out early morning and towing their boats back on the beach in the afternoon.
Just behind the new urbanizations here and there you will find unique properties. Houses with a plot of rustic land to keep your horse or to grow your own veggies.
Facilities & Services in Manilva
Manilva, Sabinillas and Duquesa offer all the basic services as supermarkets, doctors and dentists, primary and secondary schools. Since the foreign population is growing you will also find a variety of international clubs where people meet up.
Wining & Dining in Manilva
The old village of Manilva counts with a few authentic bars that are splendid to go for tapas. If you prefer a more international oriented restaurant Sabinillas and Duquesa offer a broad variety. For a fancy night out we would recommend La Traviata  in puerto la Duquesa. The chiringuitos or beach bars are a perfect alternative for a more laid back lunch or dinner. Chiringuito La Floria is one of our favourites with excellent food.
What to do in Manilva?
The beaches and port offer a range of water activities like waterskiing, sailing, boating and fishing.  Duquesa has its own golf course and furthermore  you can sign up for numerous sports organized by the town hall. They offer for example tennis, football, gymnastics etc. . Hiking and biking is another activity often practiced. You can join a club or just follow the signposted routes. Language classes are available at local language schools and of course there are courses for wine making. You will not get bored! And if you fancy some excitement? Go rock climbing in the Utrera or para gliding with Manilva activities.